Meridian Digital Pulsewave Analyzer- Testing Arterial Compliance and Body Stress.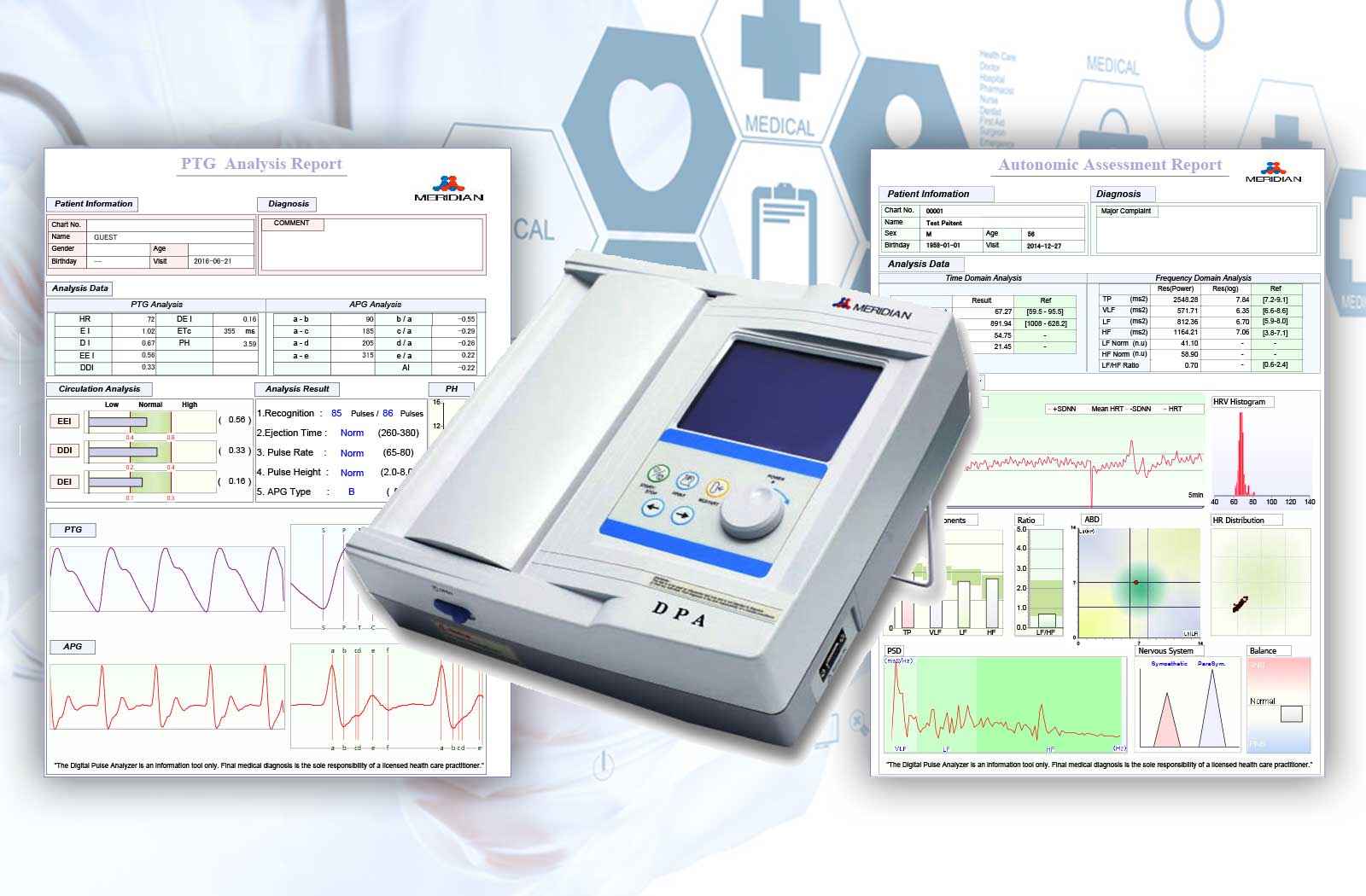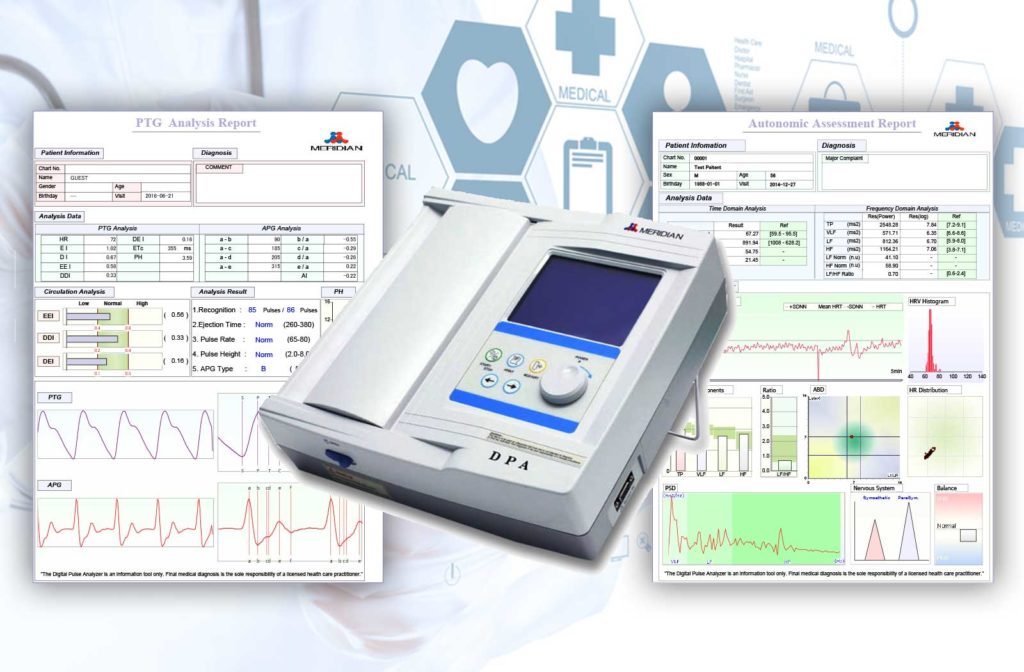 A Powerful New Tool for Healthcare Professionals
Using the Meridian Digital Pulse Analyzer as a healthcare professional, you have a powerful new tool with this advanced technology, providing you with cardiovascular parameters specific to the health of arteries.
1 Minute Non-Invasive Early Detection of Heart Disease
In minutes, an easy-to-understand printout is available for showing important arterial metrics for your patient. You can use these metrics and indexes to detect early arterial hardening in your patients.
This non-invasive system is capable of measuring arterial compliance. The Meridian Digital Pulse Analyzer's sensitivity to early arterial changes builds highly detailed data for assessment in determining whether clients have potential underlying vascular disease, as well as developing an outline for the practitioner of the potential effects of client-specific risk factors.
Also the very precise numbering system allows you to track your patients progress thought small changes in their arterial health.
The Digital Pulse Analyzer is also excellent for mobile events, clinics and trade show events and can easily and successfully become an important tool in your current client recruitment & retention process.
It is Non-Invasive, using a Pulse Oximeter to detect the patient Pulse Wave Velocity and other Metrics.
The DPA takes a snapshot of the elasticity of your arteries
The printout reports contain vital diagnostic information including:
Heart rate
Left Ventricle Ejection Level
Hydration levels
Peripheral Circulatory Disturbance
Overall cardiovascular health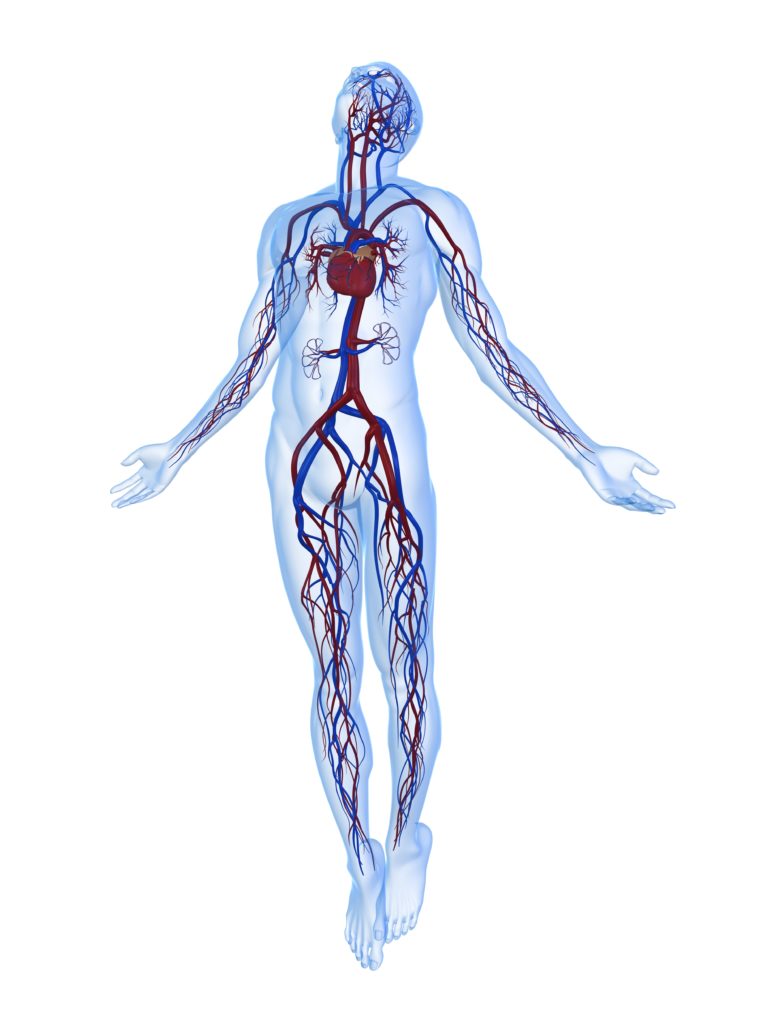 The Digital Pulse Analyzer uses infrared light sent through the fingertip and obtains pulse wave information with the light absorbing characteristics of Hemoglobin (the HbO2 of arterial blood). The medical terminology for this measurement method is a"Plethysmogram" (PTG). Use of the DPA can help caregivers reduce cardiovascular disease in their client populations through early detection and prevention and will ultimately assist in decreasing the associated financial costs placed on the healthcare industry. Cardiovascular disease is the #1 killer for both men & women in the United States with an estimated economic cost of over $300 billion.
The DPA provides information on arterial indexes that show the progress of CVD. This user-friendly, non-invasive device uses a finger probe to observe the changes in pressure, blood flow, velocity and profile throughout the whole pulse wave. Aging and disease states associated with an increase in cardiovascular events alter the physical characteristics of blood vessel walls and impair the function of arteries. The device also generates an Accelerated Plethysmogram (APG) Waveform –This is the mathematical "second derivative" of PTG – which allows the basic arterial waveform to be analyzed much more closely.
View A Video of the Digital Pulse Analyzer Being Used
Measurements With The Digital Pulse Analyzer
Pulse Rate
Ejection time (Etc)
Pulse Height (PH) – Pulse amplitude
Ejection Elastic Index (EEI)– indicator of Left Ventricle ejection and elasticity of large arteries
Dicrotic Dilation Index (DDI)- indicator of small artery compliance
Dicrotic Elastic Index (DEI) – peripheral vessel elasticity (arterioles to veins)
The machine also offers the following features
Software program tests Heart Rate Variability (HRV) in 5 minutes
Monitors effectiveness of therapeutic intervention
Monitors arterial wall response to lifestyles changes / reduction of cardiovascular risk factors
Non-invasive – uses a LED/Photodiode finger probe sensor.
Lightweight and portable (12 lbs)
User friendly
Can be used alone (thermal printer) or interfaced with computer for storage of information
Color printout data sheet when interfaced with user's computer/printer
Revenue generator. Learn more about this cost-effective DPA screening device which is easy to use:
Help your clients see the results and effects of compliance with your protocols.