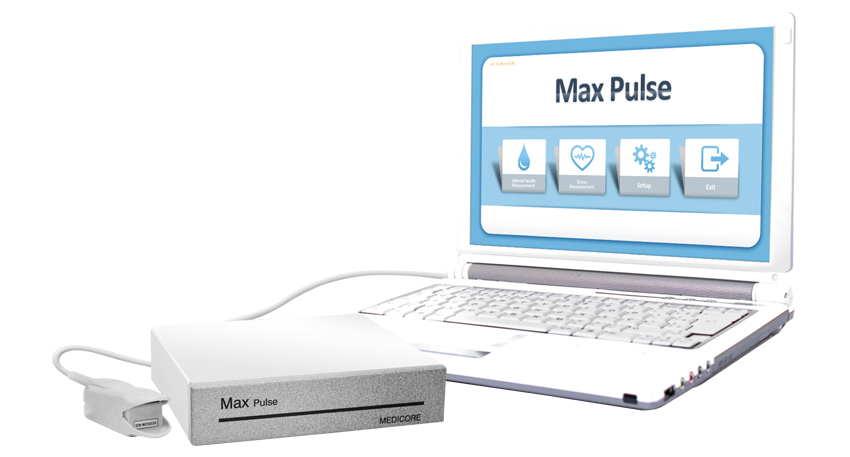 Welcome to the Max Pulse. This device uses a complex analysis of the patients arterial pulse wave to determine arterial stiffness, circulation blockage and stress levels in the body.
The Max Pulse Provides A 3 Minute Test To Detect Arterial Hardening and Stress Levels
The Max Pulse is an excellent alternative to the Meridian Digital Pulse Analyzer.
The Difference Between the Meridian DPA and the Medicore Max Pulse
The Meridian DPA and the Medicore Max Pulse are both manufactured in South Korea and both use the same core technology. The reports generated are using the same core information though the reports are formatted differently, much the same information is being presented. The Meridian DPA has slightly more metrics in its report. The Meridian DPA is a larger device and had an on-board screen and also has an on-board printer. This means that the Meridian DPA can be used without a laptop which can be useful in some settings. The MaxPulse must be used with a laptop as it has no user interface built in (see the image above). The Meridian DPA runs two separate tests – a 1 minute test for arterial stiffness and then a separate 5 minute test for heart rate variability. The 1 minute option can be very useful in some settings. The Max Pulse only runs one test which takes 3 minutes. Call us if you would like to discuss our experience with these two devices. You can reach Long Life Cardio Sales and Service on 210-601-1050.
But despite these differences the devices are very similar in that they use a highly sophisticated algorithm to analyze the arterial pulse wave and give readings for both arterial stiffness and stress levels.
What Comes With the Max Pulse
It ships with the max pulse, finger probe,  full size laptop, peripherals and software. There are no on-going costs associated with either the Meridian DPA or the Medicore Max Pulse.
The Medicore Max Pulse and its Software Screens
The software will show you immediate information before it generates the final report.
This is the screen that you will see for arterial health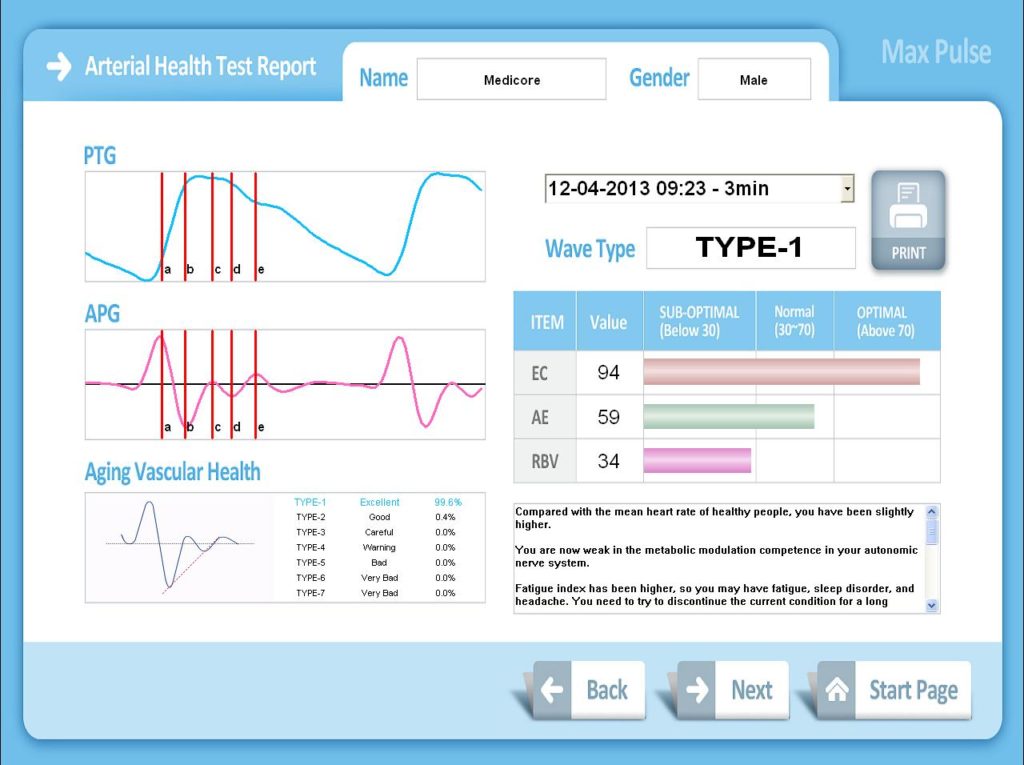 And this is the screen you will see for stress levels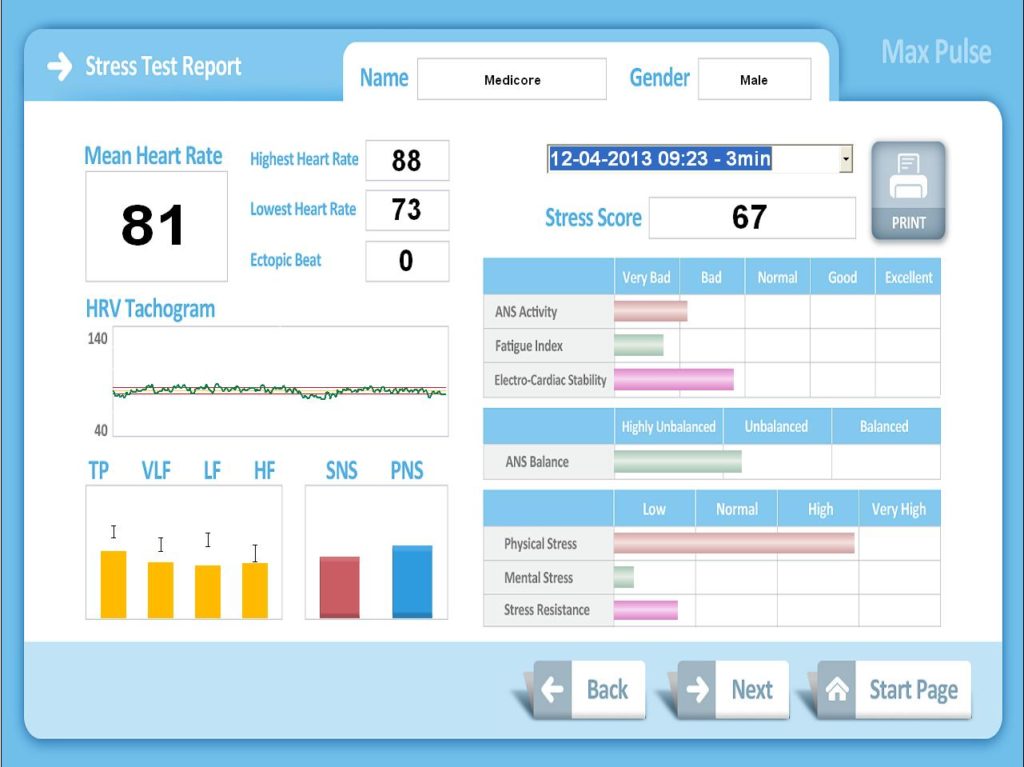 The Arterial Stiffness Test Report
(Pulse Wave Analysis)
This is the results screen showing the final report for arterial stiffness. This shows a type 1 graph, which is excellent arterial compliance (flexibility). When the machine arrives, it also comes with a manual and an interpretive guide so that you can easily interpret the results.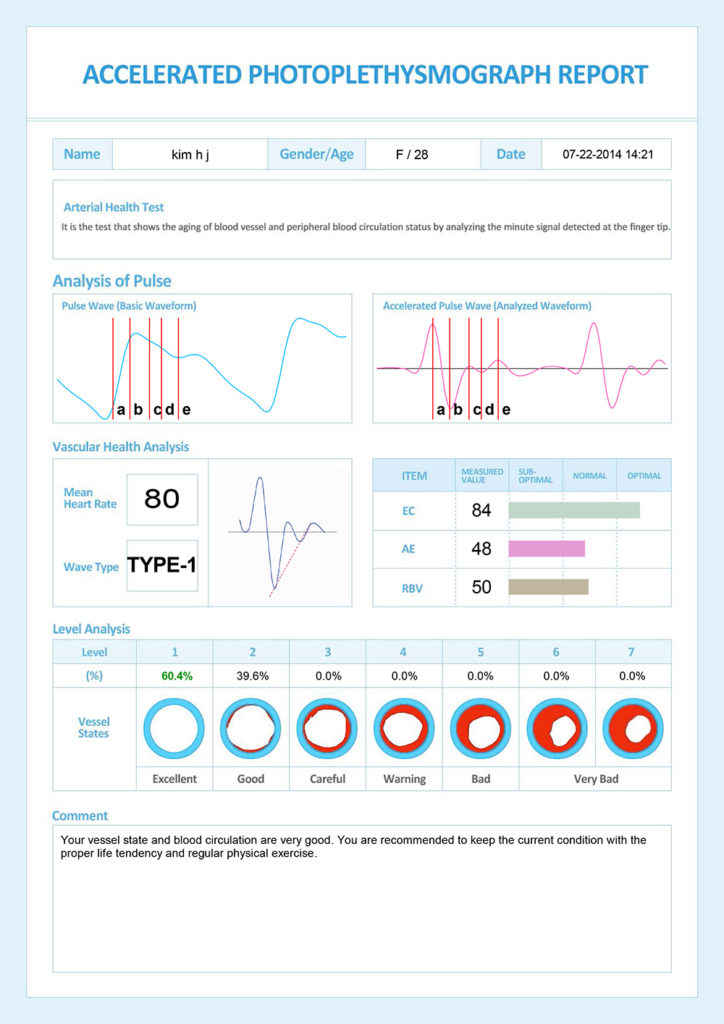 Heart Rate Variability Test Report
(Stress Test)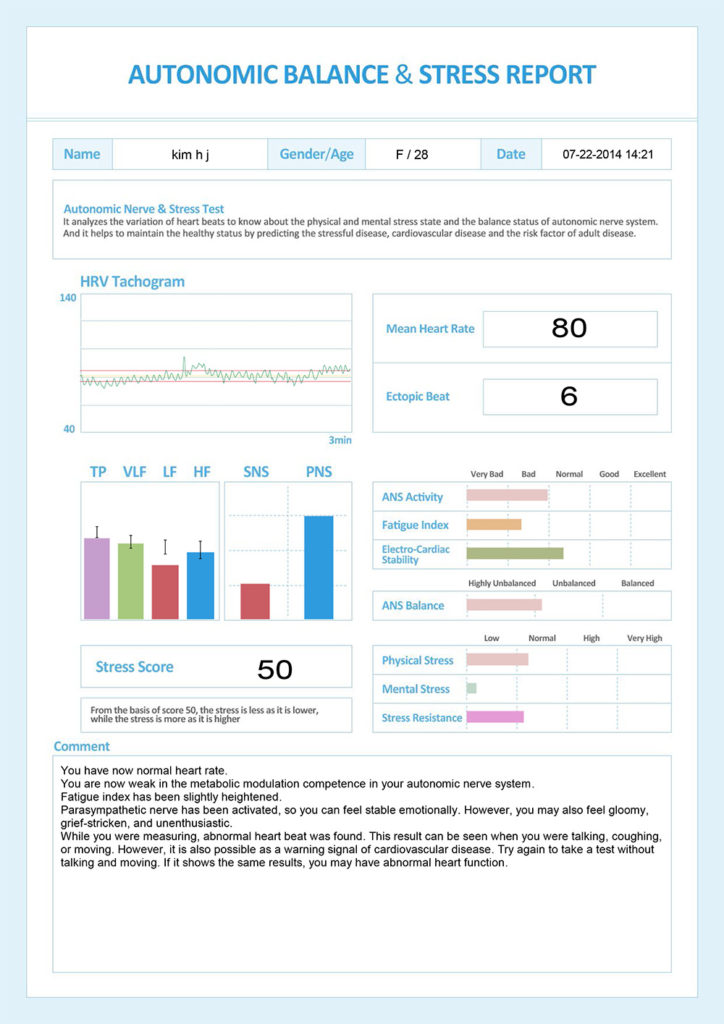 FDA Approval
The Medicore Max Pulse is an FDA Approved Class II Medical Device.
Pricing for the Medicore Max Pulse Device
For a short time the device is available for $3,500.00. This special offer is very limited and only while current stock lasts.
(Full Price $7500).